Diagramming
Everywhere, Anytime.
yEd Live is the browser version of the powerful yEd desktop application. No more installer is needed to quickly and effectively create high-quality diagrams. Built upon our diagramming library yFiles for HTML, the automatic layout algorithms arrange even large data sets with just the press of a button.
Create, import, or share graphs on any device that operates a modern browser. Even graphs that have been generated with the yEd Graph Editor application can now be shared with colleagues and friends without them having to install the desktop application.
Feature Highlights
Automatic Layouts
Don't worry about where to put elements. The built-in automatic layouts will always find a meaningful arrangement of all elements.
UML Diagram Editor
Create fast and easy UML diagrams with the built-in, interactive UML style.
Entity Relationship Diagram
Create Entity Relationship diagrams with Martin Notation with the built-in palette.
Share diagram as Github Gist
Create a direct link to your diagram to easily share it with others.
Custom Palette
Add your own custom palettes that are persisted in your browser. Custom palettes can also be downloaded and shared with other users.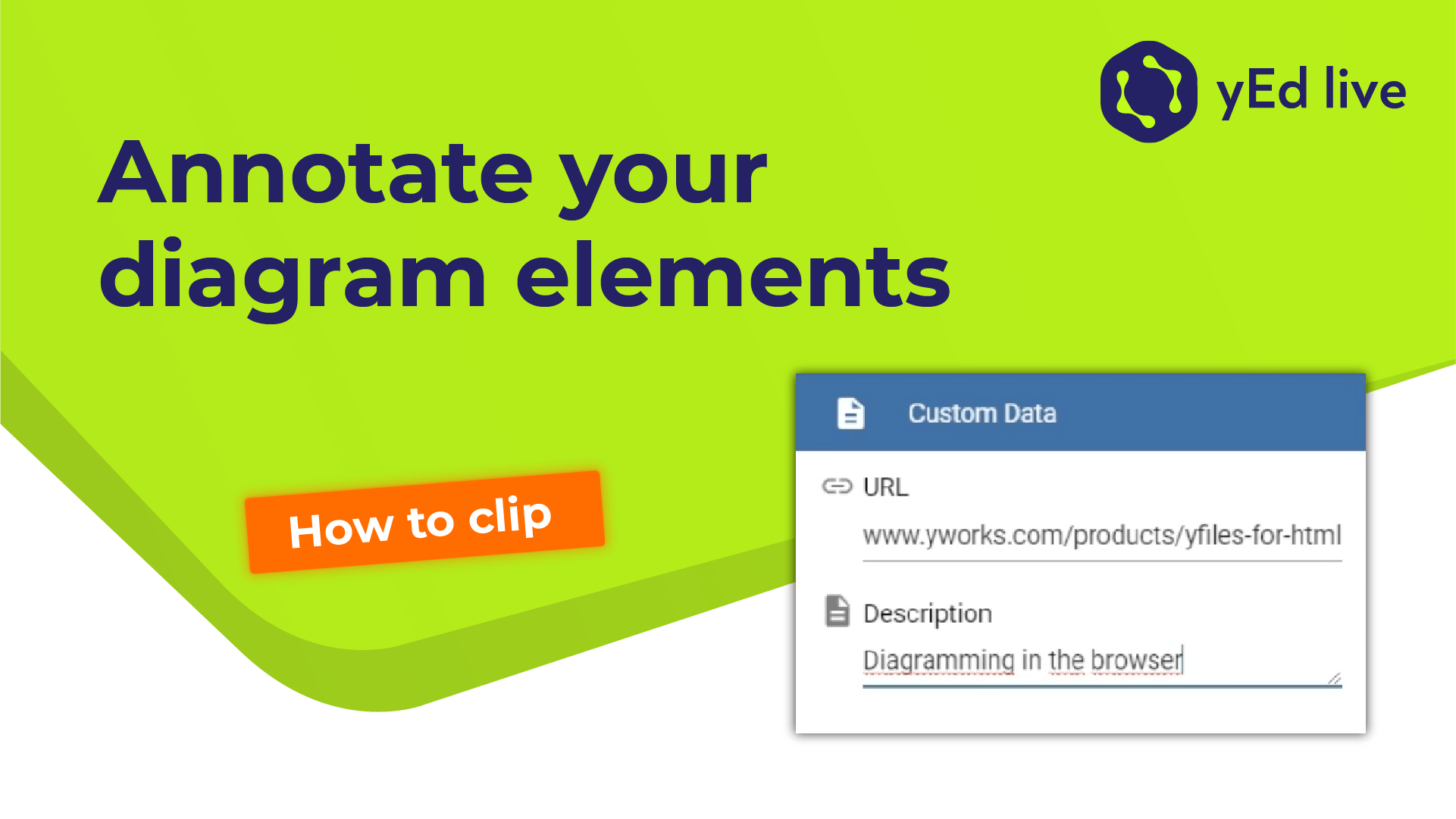 Custom Data
Each node and edge element can be annotated with an external reference and a custom description. When providing an URL, the element becomes clickable by holding the CTRL modifier.
Try
Graphity
The graph editor for Atlassian Confluence!

graphity.com
More
Features
Grid and snaplines
Position nodes exactly with clever alignment helpers.
Cloud storage
Save and load your diagrams from Dropbox, Google Drive, OneDrive, or GitHub gists.
Grouping
Organize nested graph structures in group nodes.
Image export
Export diagrams to raster graphics and vector graphics: PNG, SVG, PDF.
Autosave support
Continue just where you left off. The "save early, save often!" mantra done right for you.
Printing support
Get high-fidelity paper copies of your diagrams. Put your diagrams on paper with page format support.
GraphML support
Load your diagrams in XML-based GraphML format from disk, cloud or any URL.
Domain specific palettes (BPMN, tables, etc.)
Create diagrams using high-quality, fully functional elements designed for a specific domain.
Feedback
We will continuously be adding more features to yEd Live. Tell us what new features you would like to see, what you like and what you don't like about yEd Live!
Mail us
Follow us on Twitter for all news about yEd Live: @yWorks
Usage Terms
Anyone is allowed to use this free version of yEd Live from our website, even in commercial environments and contexts.
If you have any licensing related questions, please get in touch with our sales team.
Why, how, what? —
Just ask the diagramming experts!
Our team is happy to advise you – no strings attached. Let's talk about your project and find the perfect solution for your needs!

E-mail: hello@yworks.com

Thank you!
Your message has been sent.
We are sorry,
Your request could not be sent. Please reload the page and try again.
If the problem persists, please report the error to
webmaster@yworks.com
.
The data you enter will only be used to contact you regarding your request.
Learn more in our
privacy policy
.